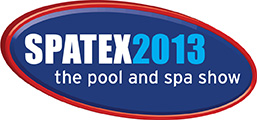 Over half of the exhibitors at UK trade show SPATEX 2013 are exhibiting for the very first time or are using Spatex as a launchpad for new products, say the organisers.
Established companies are also emphasising their commitment to the event, underlining its status as a key element in their marketing strategies.
Typical of these is Golden Coast, whose managing director Jamie Adams says: "Golden Coast is already gearing up for Spatex 2013 and another busy event that gives us a fantastic platform to showcase a range of new products and innovations to the wet leisure industry. We're so committed to it that we've written a generic blog post on our website WetLeisure.co about how attendees can get the best from attending (see http://ow.ly/g26MC)."
Exhibiting at Spatex in 2013 for the seventh consecutive year, Original Style is showcasing the new Cocktail range of Ezarri mosaics, featuring an array of colours, versatile sizes and textures. A complete collection of iridescent glass, porcelain and ceramic tiles and mosaics for swimming pools, including many slip-resistant tiles and finishing pieces, will also be shown.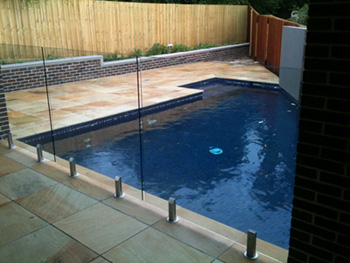 Among the product newcomers at Paramount Pools are a new 24W LED bulb to replace a standard 300W bulb;
a new energy-saving pool filtration pump and Hydrotuf super-tough filter with ten-year unconditional warranty from Waterco;
a 'split-jointing' pool system from Signature Pools;
a new compact Powerlap EZ system from SmartPools designed to transform any existing swimming pool into a free-flowing river;
and a glass fencing system for pool surrounds (see picture).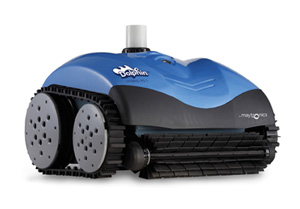 Certikin International will reveal more details of its 2013 product introductions early in the New Year, but its current plans include the launch of the Dolphin Hybrid intelligent suction filter, Multicyclone filter for the commercial market, and Optimus flow fittings giving a new look for the company's white goods product line.
Meanwhile Calorex – for which Certikin is the exclusive UK distributor – will be showcasing a new-look Delta environmental control system.
Exhibiting for the ninth consecutive year, The Mosaic Company is launching a new wood-effect range of glazed porcelain floor tiles with anti-slip surface, combining pool edging, grating and decking in a choice of six different wood-effect colours.
New exhibitor Kuntze is a German company of 60 years' standing specialising in analytical instrumentation (with an emphasis on disinfection applications). The company is launching the Neon online water analyser controller for pH, redox and disinfection (chlorine, ozone, chlorine dioxide, etc) and a new electrode design for pH, redox and disinfection.
Another company making its Spatex debut is Red Leopard, which specialises in pool cleaning accessories. "Red Leopard Europe is proud to be exhibiting at Spatex 2013 for the first time. The three-day event is a great way for us to showcase our innovative range and meet some great new people," says the company's Will Ellis.
Water analysis specialist Lovibond Tintometer Ltd will be displaying the PM 600 / 620 photometers and the new Scuba II electronic pool tester measuring five parameters. The company will also be running a competition on its stand with the prize of a Kindle tablet.
Arcus Pools & Enclosures, returning to Spatex after a gap, will unveil its new above-ground exercise pool with a Propa lining intended as an alternative to the existing in-ground Propa pools. The company is able to offer a package that will never need a new liner, as polypropylene is reckoned to have a life of over 50 years. Propa Pools make one-piece polypropylene pools to order in any size required.
In addition to the above, Waxman Ceramics Ltd, Suntrap Systems, Spa Crest Europe, MSI, Etatron and Plastica are among the companies that will also be using Spatex 2013 to showcase new products and services.
The Spatex organisers are also displaying a new show pool at the event, designed to maximise the impact of key aspects of pools and associated equipment to show visitors.