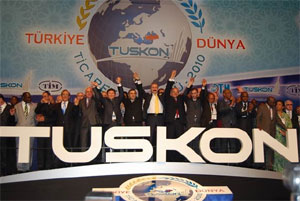 Reed Sunaidi, the joint venture company that partners the world's leading event organiser Reed Exhibitions with Sunaidi Expo in Saudi Arabia is delighted to announce the creation of a strategic national alliance with Tuskon Evrensel Fuar AS, a subsidiary of the Confederation of Businessmen and Industrialists of Turkiye (TUSKON), across all of their events that are due to take place in Saudi Arabia in 2013.

Next year, Reed will be running 5 key international events based at the Jeddah Centre for Forums & Events in Saudi Arabia - Saudi Kitchen & Bathroom Expo 2013, co-located with Saudi Pool & Spa 2013, Mother, Baby & Kids Expo, Decofair and Foodex Saudi. TUSKON will organise national pavilions at each of the events in order to promote Turkish businesses, products and services related to the relevant industry show sectors, whilst also supporting their goal of developing and fostering strong trade relations with other countries.

The high-value strategic alliance between TUSKON and Reed Sunaidi sees TUSKON taking the largest international pavilion space seen so far at any exhibition in Saudi Arabia.

Mr Kerem Aydin of TUSKON Evrensel commented, "This partnership will be immensely beneficial to our member organisations. We look forward to demonstrating a link between Turkish businesses and their international counterparts, and achieving our goal of reaching out to the international business community and specifically strengthening our business relations within the Saudi market."

The exhibition industry in Saudi Arabia and particularly in the city of Jeddah has recently witnessed remarkable growth, taking advantage of the big increase in business in the Kingdom. The GDP has bypassed one trillion Saudi riyals in 2010, making it the largest Arab economy.

David Wilson, Deputy CEO of Reed Sunaidi, stated, "I am delighted to be developing this vitally important relationship with TUSKON. It is so clear that the Kingdom of Saudi Arabia has huge potential for international companies who wish to target new markets, and we look forward to helping TUSKON to achieve their goals across Reed Sunaidi's portfolio of events next year".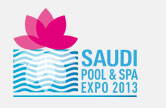 The next events in Reed Sunaidi's calendar are Saudi Kitchen & Bathroom Expo and Saudi Pool & Spa Expo, taking place next year from April 30th – May 2nd 2013.
Naomi Barton, International Sales & Marketing Director for Reed Exhibitions said, "We are exceptionally pleased to be welcoming TUSKON as our strategic event partner who will organise the Turkish National Pavilion participation at the exciting new launch editions of the Saudi Pool & Spa and Saudi Kitchen & Bathroom shows next April. This partnership demonstrates our commitment to working with key international associations in order to establish strong relationships, as well as helping leading industry brands across the Pool, Spa, Bathroom and Kitchen sectors to achieve strong growth in the extremely buoyant Saudi Arabian market".

For further information about the Turkish National Pavilion, please contact [email protected]