Samy BIBAY, CMD of EVERBLUE, looks forward to meeting you at the Salon de Lyon, on stand G 5 G11 - STRUCTURA FEAT, where he will present two exceptional products, two cards that can be very important for you.

● The STRUCTURA FEAT construction panels concept
● The EVERPOMPE pump

The reputation and credibility of the EVERBLUE network has been firmly established over 30 years, premier organization for quality pools and initial installation of these products by a highly professional network of 110 agencies.

THE STRUCTURA FEAT CONSTRUCTION CONCEPT:
A system consisting of customizable panels from 1.15 m to 2.40 mt, slope gradients if necessary.
• Two types of channels - free form, made to measure.
• Preparation platform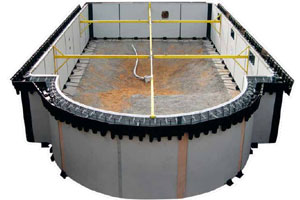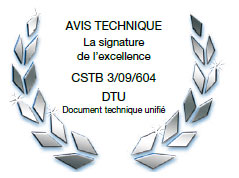 Concept benefiting from the highest levels of qualification:

• Ten-year Manufacturing Liability Certificate 40516691
• AQUAFEAT / CSTB Technical report 3 / 09-606
• Certificate of guarantee of above-ground sustainability without backfill
Study - Certification - Concrete

This card alone can be decisive for creating a pool sales organization in a country - either a network, or of independent pool builders.


THE EVERPOMPE PUMP

• Full exclusivity / global for this product
• Terms of performance and conflicts as usually applied in the market.
• Ultra competitive prices - see technical manual.
| | |
| --- | --- |
| | |

These two exclusivity agreements can be negotiated separately.



Come and meet them on Stand 5G11.
Samy BIBAY, Oliver LAMAIX or Hélène LOURTET

Or make an appointment right away:
- Samy BIBAY: [email protected] - tel. +33 (0)5 61 37 31 20
CMD
- Olivier LAMAIX: [email protected] - tel. +33 (0)6 18 62 45 17
Product Manager / Trainer
- Hélène LOURTET : [email protected] - tel. +33 (0)5 61 37 31 53
Contact Europe (French / English)

• You can find several illustrations and information on the EVERBLUE website www.everblue.com

• Negotiations only with major distributors or heads of networks or organizations (pool builders / individuals excluded)

• Attractive terms & conditions to discover

• Immediate opportunities for STRUCTURA FEAT

• Contracts with EVERPOMPE (customization / packaging / labelling possible). Manufacturing / delivery time: 3 months... so operation for the 2013 season



OTHER EVERBLUE / SME EXCLUSIVITY

STRUCTURA ACIS / ANOTHER CONCEPT
• Marketing France and Europe
• See terms & conditions / distributor for Europe