DiGi Project has been chosen by the Unione Italiana Lotta alla Distrofia Muscolare (UILDM) [Italian Union Against Muscular Dystrophy], in agreement with Milan City Council, to equip 19 swimming pools with its pool lifts in 2012.

This is recognition of the company's commitment to finding innovative solutions to "overcome obstacles".
BluOne, the patented portable pool lift, enables a person to be moved to the pool, while the F series fixed lifts are the very best solution for out-of-ground pools. Of course, both are medical devices compliant with EEC regulations.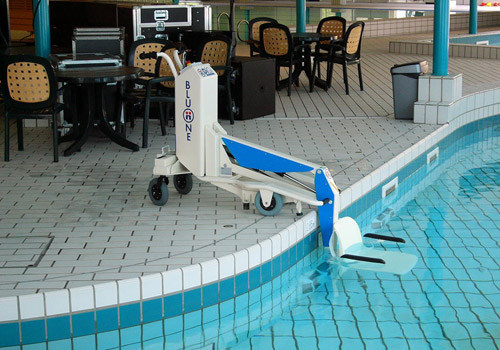 The company will be attending the AQUALIE fair (on stand 6D48) in Lyon from 13 to 15 November with its full range of pool lifts for the disabled.