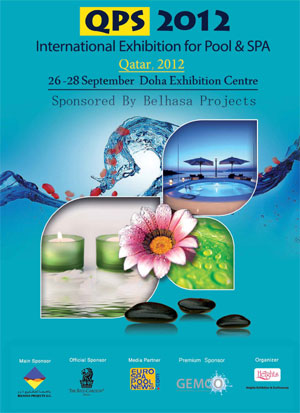 Pool & SPA Exhibition, from 26 to 28 of September, will be dedicated for Pool and SPA industry and show case QPS 2012 new and existing companies & operators, looking for best deals in the domain with an extensive range of equipments, Machineries, accessories, Materials, Architects and Decorations.
The exhibition will be a show case for state – of –the art in SPA, Health Centres and Pool's domain targeting hotels, Complexes, Towers, Aqua parks and Individuals.
Exhibition Date : 26 - 28 September 2012
Opening Hours : Wednesday to Friday - from 15:00 to 22:00
Location : Doha Exhibition Centre
Who will visit?
Spas / Health Clubs / Beauty Centres: Owners and Managers

Developers

Consultants

Recreation Centres: Executives and Managers

Pool Designers

Wellness Centres

Complex Executives and Managers

Distributors

Suppliers

Manufacturers

Architects & designers

Hotels / Pool Operators

Trade Agencies

Importers and Exporters

Home owners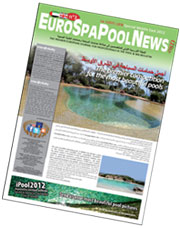 And explore on site a special edition of
Le JUSTE LIEN Special Middle East
in Arabic and English,
distributed for free during all the show.