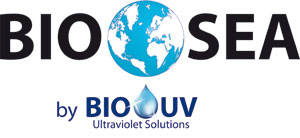 BIO-UV consolidated its growth in 2011 and the beginning of 2012 both in the sector of private pools equipped with an automatic non-chlorine concept and public pools with the BIO-UV range of dechlorinators using medium pressure UV lamps, which are by far the most efficient way of eliminating chloramines, responsible for respiratory illnesses and corrosion.
Moreover, BIO-UV is the only French company to have positioned itself in the management of ships' ballast water treatment, required by the International Maritime Organization (IMO) convention that will enter into force worldwide in 2013. The results of land-based tests were conclusive and even exceeded expectations. On-board tests are still underway and certification by Bureau Veritas is planned for the end of 2012.
For more information, visit www.ballast-water-treatment.com.

The company plans to build a new production unit in order to meet the strong growth expected over the next few years. The new unit is being built next to the current plant which will be replaced when the new one becomes fully operational in summer 2013.