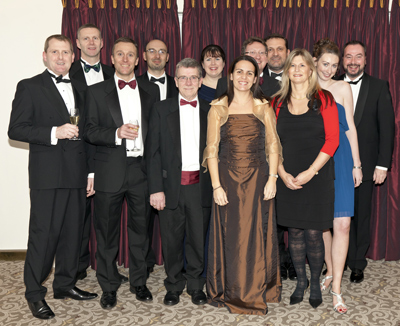 Guillaume Verlet appointed new commercial director, Peter Turnbull joins UK sales team, Marta de Beascoa to take over UK marketing.
BAYROL is pleased to announce the appointment of Mr Guillaume Verlet as the new commercial director for its UK business. Guillaume takes over from Juergen Koenig, who has been managing BAYROL UK for the past 5 years. This appointment will allow Juergen to fully concentrate on his position as Director Marketing & Development for the BAYROL group, which he took on in addition to managing the UK business two years ago.
Guillaume Verlet has a vast experience in sales of consumer products and has occupied different export sales positions in the last 15 years. Besides the UK, Guillaume will also take over the responsibility for Spain as well as selected export markets such as Italy, Scandinavia, Greece and others. He is based in Lyon/France, however, will travel to the UK regularly to support Jimmy Lamb in his role of national sales manager.
Peter Turnbull has recently joined BAYROL UK as Sales Representative. Not a complete newcomer to the industry, Peter was the Sports Facilities Manager at the University of Gloucestershire during the late 80's before spending 14 years as the General Manager of the Cheltenham Ladies College Sports Centre. Peter will be covering Gloucestershire, Oxfordshire up into the Midlands and Northern England.
Current BAYROL UK's marketing executive Rebecca Wright has accepted a permanent position at BAYROL headquarters in Munich and will be responsible for certain group marketing activities with immediate effect.
All UK marketing support will be co-ordinated by Marta de Beascoa, who has been a member of the BAYROL marketing team for almost 11 years. Marta is based in Barcelona/Spain, but will also travel to the UK on a regular basis to ensure the continuation of BAYROL's outstanding marketing support to dealerships.