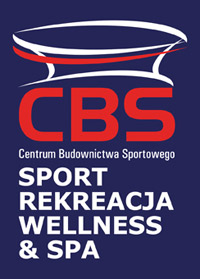 The upcoming edition of CBS trade fair: Sport, Recreation, Wellness and Spa, will be held from 24 to 27 January 2012 in Poznan.
It will run parallel BUDMA International Construction Fair and International Fair of Construction Machines, Vehicles and Equipment BUMASZ.
Over 100 exhibitors from Poland and abroad are expected to propose offers for Sports Facilities, Amenity Areas, Wellness & Spa.
CBS Sports Facilities, Amenity Areas, Wellness & Spa means:

- over 100 exhibitors from Poland and abroad;
- professional visitors interested in planning, design, construction, modernisation, furnishing and management of sports and recreation facilities;
- exposition located in modern pavilions 6 and 6A;
- opportunity to promote new products and participate in a prestigious MTP Gold Medal competition;
- interesting programme of industry-focused events.
CBS 2011:
Le JUSTE LIEN
SPECIAL EXPORT
--> From the beginning of 2012, we intend to target export markets in the 6,000 copies of our edition published in Polish, Russian and English

Le JUSTE LIEN No. 3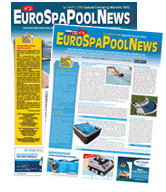 Special Edition - Eastern Europe: Poland and Russia
It will be distributed free of cost at all the entrances and stands during the upcoming exhibitions in:
- POLAND (Poznan, from 24th to 27th January)
- RUSSIA (Moscow, from 7th to 10th February)
What we offer

In each of these magazines, your advertisement will entitle you to an editorial write-up which we will also publish on: www.eurospapoolnews.com and in our newsletters.

SOME AD SPACE IS STILL AVAILABLE

Please contact us before 05/01/2012