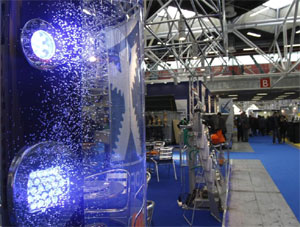 The 2011 edition was able to attract 6,500 visitors (+10% in respect to 2010), 150 exhibitors (actually +15%) occupying an exhibition area that surpassed 16,000 square meters: for the 2012 edition the organisers have all the intentions to exceed these goals, with overt intentions to transform it into one of the leading events of the sector.
In fact, in just three years, ForumPiscine - Pool & Spa International Congress and Expo has become the leading event in Italy in the pool and spa sector: architects, designers, trade managers, manufacturers, technicians and private citizens have chosen ForumPiscine as the trade event of reference thanks to the full and varied offer of products, systems, innovations and technologies for construction, maintenance and management of public and private pools, spas and wellness centres.

The culture is water

Next to the exposition area, coming back for the fourth edition of ForumPiscine is the International Congress, a unique opportunity for operators of the sector to stay updated on all the news, from both a managerial and technical perspective. The Congress is about stimulating the culture of water with quality speakers a unique formation in Italy.



The themes of the paid sessions (Aquatic Management course) and free workshops (technological course) will be defined better in these months: day by day single sessions will take form, confronting all the important themes for the pool sector, including "hot" themes like energetic savings, filtrations and water treatment and indispensable updating from a normative perspective.

The presence of these two concepts - expositive and congressional - in a unique event is together a distinctive trait (another exposition and congressional event dedicated to the pool in Italy doesn't exist) and the guarantee of success of ForumPiscine, that in past editions attracted more than 1000 congress participants, among entrepreneurs, managers, professionals, architects, designers, constructors, managers and owners of fitness clubs, wellness centres and pools.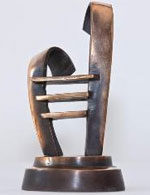 The pool, among shows and awards

Having noticed the appreciation in the past edition, ForumPiscine will newly see the presentation of the pools that will participate in the second edition of the Italian pool Award, recognizing design and construction excellence in the Italian pool, which will assign-for the private pool and collective pool-the Indoor award for indoor pools and Outdoor Award for outside installations.

But ForumPiscine doesn't finish here: for the editions to come there are new shows and initiatives in "incubation" that put the quality of the Italian product up front, a quality that deserves to be recognized by the world.
Here is the list of the exhibitors.