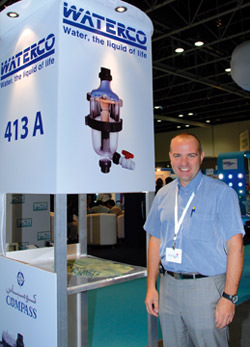 Jose Angel Gonzalez
Waterco International is pleased to announce the recent appointment of Jose Angel Gonzalez as Middle East Sales Executive.

He will be responsible for the promotion and sales expansion of the company's products range throughout the Middle East regions. "I am delighted to join the Waterco International team and look forward to the many challenges ahead", comments Jose. "Although Waterco have been active within this region for a number of years there are plenty of new opportunities and I look forward to achieving the goals we have set".

Jose Angel Gonzalez has an extensive and long standing background within the swimming pool and spa markets with over 20 years of experience and will be a great asset to the international company.