Aqua-Therm Moscow is the leading event for the Russian HVAC/R and pool industry. Aqua-Therm Moscow has confidently established itself as a leader among other industry events and become the main business platform for the industry professionals.
Aqua-Therm Moscow featuring specialized section: World of Water & Spa:

• Automation, automatic control systems
• Chemical products
• Equipment for aqua parks
• Filters and filter materials
• Heating and lighting
• Materials for building and finishing materials for swimming pools, saunas and spas
• Mini swimming pools
• Sauna and sauna equipment
• Spa equipment
• Swimming pools
• Swimming pool equipment and accessories
• Ventilation and air conditioning
• Water purifiers
• Whirlpools
The pool of year 2010 competition at AQUA-THERM in Moscow
The fourth national competition The pool of the year 2010 will run within the framework of the exhibition, organized by
Reed Exhibitions, ITE LLC Moscow and BANBAS magazine.
The main goal of the contest is to stimulate the development of pool industry and demonstrate the market novelties in Russia and abroad. The best builders of private and public pools will be selected by jury, comprising of representatives of construction companies, design agencies, independent experts and media.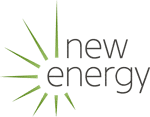 Aqua-Therm Moscow: promoting new technologies and develops
Special project — NEW ENERGY — has been started in the context of Aqua-Therm Moscow!
To support the development of environmental culture, Aqua-Therm Moscow 2011 includes a special project — NEW ENERGY. This project covers all the exhibition segments and demonstrates the latest energy-saving technologies or production solutions based on non-conventional renewable energy sources ensuring significant energy-saving and efficiency.
The participants of special project NEW ENERGY are the companies using innovative energy-saving and energy-efficient systems and making efforts to meet strict international requirements for environmental safety.
Professional support of government and industry bodies:
EUROSPAPOOLNEWS.com
AUMA (Association of the German Trade Fair Industry)
BSW (German Association for Swimming Pools and Wellness)
UBI France (French Agency for international business development)
Association of the steel and metal processing industry (WSM)
IPC team (International association of qualified pool enclosure and spa shelter manufacturers and traders)
BANBAS (trade magazine)