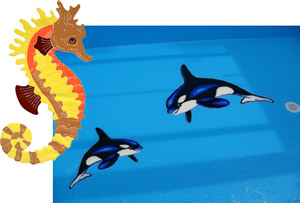 Mosaïne Concept will make the most of the show in Lyon to celebrate its 10th anniversary and on this occasion will unveil a preview of its new trend collection and new products. M. Bernard Jean Caillet
created the concept in Lyon in 2000. Since then, having become
a global player in the manufacture of decorative motives and an expert in reinforced PVC
, the manufacturer continues to customize swimming pools: logos, special designs, water line markers...
The designs are made entirely of thermoplastic resin (polyvinyl chloride) dyed in the mass, each tessera is cold poured and bonds closely with the 150/100th reinforced membrane (surface polymerization), which gives a unique
"hand-made"
appearance in relief.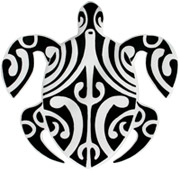 Thanks to this patented process, the company continues to increase its exports, especially to Switzerland, Italy, Portugal, Great Britain, Morocco, Tunisia, Slovenia, Croatia and the Emirates ... in addition to all the North and East European countries that are served by
Plastic ELBTAL, Germany
.


Visit them in Lyon from 16th to 19th November 2010 (Hall 66, Stand 66E19)