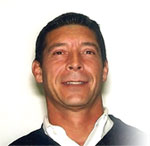 The manufacturer of robotic pool cleaners, SmartPool Inc., has named Marchal DePasquale as its new Vice President, Sales & Marketing.
He has been the Hayward Industries'Director of Marketing during 10 years, where he has launched new products and created innovative marketing strategies.
"Marchal DePasquale's sales and marketing expertise combined with his comprehensive knowledge of the pool industry (…), and the automatic pool cleaner industry specifically will greatly benefit SmartPool as well as our customers"
declared
Joe Dubrofsky, president and CEO of the company
. Indeed, Marchal DePasquale will be able to bring a keen sense for retail sales.
"The expansion of our sales team further strengthens our ability to meet the needs of our customers"
added the President.
The new Vice President will take in charge of managing the company's expanded sales team. This will be helped by the latest acquisition of additional representation across the United States, by some of the industry's pre-eminent rep groups.