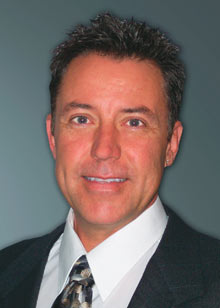 Marco Longley
The steps of the sale are the essential building blocks to move your prospect towards making a buying decision. By understanding and applying the different steps of the sale and how to transition from one to the next, they will help you lead your sales discussion towards a successful sales outcome.
The steps to every successful sale should include:
• Greeting
Be friendly and inviting. Lead the way for your prospects to talk about themselves by asking them
a few questions. This is the warm-up part of your presentation where you are building very important rapport with your prospect.
• Establishing credibility
The prospect in front of you may genuinely have never heard of your store or the brands you carry, which is why you need to establish that you are a credible business with a proven history. Show them the area of your store that physically demonstrates your credibility as a company – the credibility wall.
• Discovery
Understand the needs and wants of your prospect. When you truly listen to your prospect, you will understand their needs, wants, concerns and motivators. If you are sincerely interested in fulfilling their needs, the discovery phase will provide you with all the information you need to sell to them as well as how to not sell to them.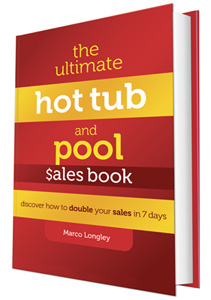 • Product presentation
Your time to shine is during your presentation. By now your prospects should have warmed up to you; your own credibility and the store's credibility has been established, and your discovery has provided you with all the information that is important to your prospect. Throughout this you will have been building a great rapport with your prospect by genuinely listening to what they need.
• Creating urgency
A key component in any sales strategy, in addition to a great discovery, establishing solid credibility and a bullet proof product presentation, is to create a sense of urgency for your prospect to buy now. The more effective you are at creating urgency, the more sales you will make.
• Closing the sale
Nothing happens until a sale is made. Closing the sale is merely the continuation and completion of the terrific sales presentation you have already made. It is the logical end why your prospects entered the store. Closing is the final process that brings your prospect to a final decision, be it a yes or a no.
• Overcoming objections
Overcoming objections is crucial for successful selling, no matter what product or service you provide. Only when you master the skills and gain the confidence to ask your prospect the right questions to fully understand and counter their objections, will you be closer to closing the sale. Know what questions to ask that will address common objections and commit your prospect to purchase.
• Follow-up
Do you take the time after every missed sale to analyze what went well and what didn't? There are only two possible outcomes following your presentation: your prospect purchased your products or they didn't purchase your products. Following up with both successful sales and unsuccessful sales will help you to understand your strengths and areas that still need improving.
Always look for ways to improve your presentation and remember the ABC 's
Always Be Closing.
Cheers,
Marco Longley
Author of "The Ultimate Hot Tub and Pool $ales Book"