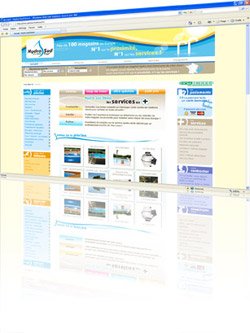 Hydro Sud Direct network of pool designers offers its clients the possibility of buying online.
Its objective is to provide an excellent level of services for purchases made on the site: After-sales service, guarantee, technical advice…
In order to help with commercial and technical follow-up, call centre agents and technical call centre agents will provide a real follow-up and assistance to each internet user who will need it.
The development of the site will take place in next few months and will spread on to the countries that are covered by Hydro Sud network,–namely Belgium and Spain.