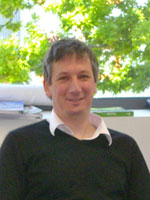 Bruno BAILLY
Since 17th February 2009, Bruno Bailly has been buying out French company Hydroswim International, of which he was the CEO.

The new organisation is called MMC, the former name of Hydroswim. It was a fairly natural choice of name, the idea being to improve the understanding of the company's activities and to indicate its return to independence.

The new name comprises all the company's business activities: Steel/stainless steel, composite and hydraulic production, as well as the marketing of the entire product range from both the French and international catalogue, filters, pumps, control rooms, water games, etc. All employees have been transferred over to the new company.

Alongside its new composite factory in Nantes (of 3,500 m²), MMC will also be using a second factory (of 2,000 m²) in the Vendée region for boiler work and painting. This new unit will be manufacturing, amongst other things, steel/stainless steel products from the MMC catalogue and, in particular, steel filters.