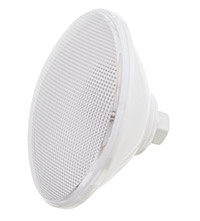 It never stops innovating! We are speaking about the SeaMAID brand, which recorded sales of 85,000 projectors in 2016 and continues to consolidate its presence in 22 countries!
On the Productos Q.P S.A Stand, in Barcelona, it has presented its range of LED projectors for pools.

To discover, in particular, is its worldwide innovation, the PAR56 LED ECOPROOF(TM).
This universal and 100% watertight lamp (with its special connection chamber) has been designed for both swimming pools under construction and under renovation.
It can also be used in case of replacement to take the place of any existing PAR56 incandescent or LED lamp.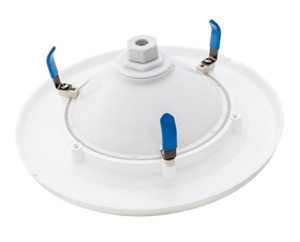 It saves labour and material costs on construction sites by eliminating the need for the rear bell, the lamp gasket and the stuffing box and reducing the number of stainless steel screws required.
When renovating, it is also more cost-effective thanks to the renovation kit put together by SeaMAID.
The kit contains an ABS rim, in a choice of 5 different colours, which adapts to all types of pools, and comes with 3 adjustable brackets and 3 stainless steel screws.
In both cases, it is easily installed with no special work required!

Discovered at Piscina & Wellness Barcelona