Coast Spas has launched a completely redesigned Cascade Spa as part of its patented 'vanishing edge' spa line.
Called the "Cascade V – Horizon", the model takes its overall stance and presence from the larger Cascade II. It features a 24-inch waterfall (said to be the largest waterfall available) and adds two smaller LED-lit trickling accent falls to either side of the vanishing edge.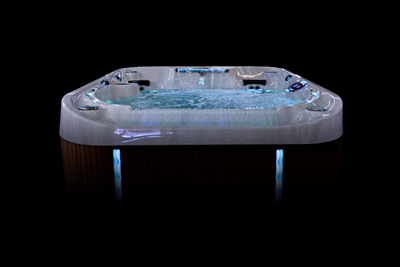 The seating has been designed to be versatile, with deep bucket seats, a lounge seat and a bench-style edge seat (running along the vanishing edge).
The Cascade V – Horizon is available in both 51- and 61-jet models, and features an automatic air purge system for easy set-up, drain and refill; new designer lip profile; commercial grade cyclonic filtration (no filter in bathing area); skimming action combined with the vanishing edge, ensuring no seating is wasted with skimmer and floating weir in seating area.