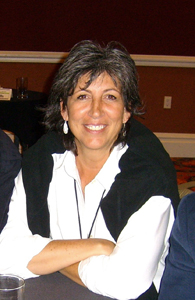 The US National Drowning Prevention Alliance (NDPA) has accepted an offer to occupy offices at the Florida headquarters of the International Swimming Hall of Fame (ISHoF) – a US non-profit educational organisation dedicated to the history and memory of famous water-sports men and women. The ISHoF also has a core mission of promoting swimming as a key life skill and making 'Every Child a Swimmer'.
Previously based at Huntingdon Beach, California, the NDPA will now operate out of Palm Beach. Kim Burgess (pictured) has officially been named interim director of the NDPA to replace Kristin Goffman, who stepped down in March.

"We are very excited to have the National Drowning Prevention Alliance call the International Swimming Hall of Fame its home," comments Bruce Wigo, president and CEO of the International Swimming Hall of Fame. "Both organisations are strongly committed to preventing drowning and promote swimming skills."

NDPA president Bob Ogoreuc, assistant professor at Slippery Rock University, Pennsylvania, comments: "We are fortunate to be able to partner with such a great institution. We are thrilled by the amenities the International Swimming Hall of Fame has made available to us."
This includes the use of office space and equipment, corporate meeting rooms and conference facilities.