The MARINAL structural formwork system, which enables the construction of shuttered monobloc concrete pools, has just been validated by the United Arab Emirates.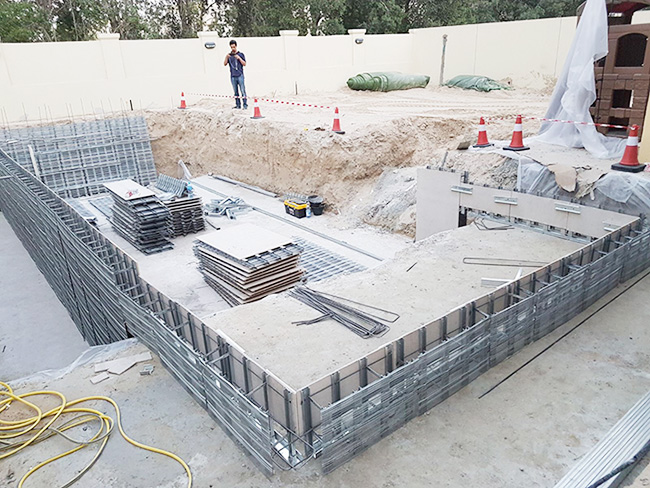 The process was slow and demanding due to the extremely stringent standards in force in the country. The projects that one can admire there are among the most remarkable technically, adding to the pride of the company for having obtained the UAE certification.
The first Marinal swimming pools have therefore seen the light of day in Dubai. On this occasion, a French trainer, specialist in the concept for more than 15 years, travelled to the site to train the installation crews.

DESERT GROVE - MARINAL DUBAI is the local vendor that sells the system to pool professionals and also handles the construction of various residential and commercial projects.

Just as a quick reminder, the company's patented integrated structural shuttering system consists of panels made of two expanded metal filter grilles, reinforced by vertical stiffeners. The concrete is poured between the filter grilles and the excess water drains off by gravity. The walls and the bottom slab are poured simultaneously, ensuring a monobloc structure that is non-deformable and crack resistant.
Compatible with all types of coatings, this procedure is simple and can be completed rapidly within a day and a half.

The manufacturer ensures deliveries in and outside France from its own logistics hub.