SWIMMING POOL AND SPA NEWS

The 3rd Qatari Pool & Spa Exhibition is coming very soon in Doha!
Doha's largest Pool & Spa Expo is feature packed with the latest pools, spas and outdoor living ideas and provides the largest and most comprehensive range of new pool and spa supplies and...

Barr+Wray selects...
Hanovia has supplied the specialist ultraviolet (UV) disinfection equipment for the Westin...

Development for...
The AZENCO Group, French manufacturers of shelters and covers for swimming pools, and distributor...
All news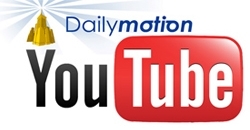 More than 1 million video views for our three Pool and Spa video network...
As Eurospapoolnews announced last month, views of our three video channels have together passed the one million mark. The precise figures show that... All hot topics