SWIMMING POOL AND SPA NEWS

SPATEX 2015: a seminar specially dedicated to staff in charge of pool maintenance
SPATEX 2015's organizers recommend to leisure operators responsible for pool maintenance not to miss an essential seminar on Tuesday February 3rd on how to keep pool water healthy.

iPool2014: The...
After three months of competition, the 3rd International Pool Competition, iPool2014, created and...

CCEI is out to...
Present in more than 40 countries around the world, the French manufacturer, CCEI, continues its...
All news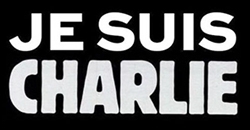 NOUS SOMMES CHARLIE...
La presse est choquée, les français sont choqués, le monde est choqué par l'atteinte à l'une de nos libertés fondamentales qui a été... All hot topics