SWIMMING POOL AND SPA NEWS

UK Pool & Spa Expo website goes multilingual
The organisers of the UK Pool & Spa Expo have announced that the show website can now be viewed in 35 different languages, thanks to investment in "high-quality professional translation".

interbad 2014: From...
The German Association for the Recreational and Medicinal Bath Industry (DGfdB) will stage the...

FINA World Masters...
Anti Wave International founder Anti (Anton) Kajlich and his fellow team members have collected a...
All news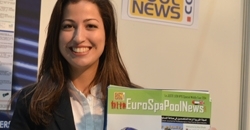 BOOK YOUR AD SPACE in the upcoming special editions of "LE JUSTE LIEN"
Several editions of Le JUSTE LIEN are being prepared for the first part of this year to keep you regularly informed about the Pool and Spa industry.... All hot topics