SWIMMING POOL AND SPA NEWS
An exceptional promotion on TradeGrade by Pentair pool equipments
For pool professionals, members of Pentair's PIP loyalty program receive exceptional promotion. An offer for resellers and consumers of TradeGrade by Pentair products.
Pool technologie,...
The manufacturer of equipment for the maintenance and the water treatment of pools strengthens its...
The PENTAIR pool...
The pool, spa and aquatic equipments manufacturer PENTAIR has modernized its Herentals production...
All news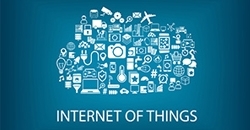 If you do not come to Digital, Digital will come to you.
Connected objects are now a commercial reality. There is no doubt about it. The revenue generated in the swimming pool sector thanks to these... All hot topics