SWIMMING POOL AND SPA NEWS

HEXAGONE increases its team to over 60 in Europe!
YOANN CHOURAQUI has headed HEXAGONE MANUFACTURE since 2006. The company manufactures almost all the robotic cleaners for public and collective swimming pools in its range in Argenteuil (95), in...

World first by...
PERAQUA and LOXONE AUSTRIA integrate the fully automated "Loxone Aquastar Air Pool Control"...

Piscina & Wellness...
There is a few days to go before the show opens and the Pool and Wellness professionals are...
All news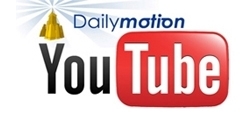 Post your videos on our 3 channels: More than 1 million views!
As Eurospapoolnews recently announced, views of our three video channels have together passed the one million mark! Post your videos on our... All hot topics