SWIMMING POOL AND SPA NEWS

Distribution partnership uwe - SCP Europe
Already partners in several European countries, the companies uwe JetStream and SCP Europe decided to take their relationship to a new level. A new distribution agreement has therefore been signed...

SPATEX 2016 gets...
In recognition of the UK's number one pool and spa Exhibition turning twenty in 2016, SPATEX has...

Tintometer honoured...
Water-testing specialist The Tintometer Ltd has been presented with the Queen's Award for...
All news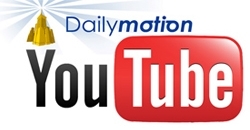 More than 1 million video views for our three Pool and Spa video network...
As Eurospapoolnews announced last month, views of our three video channels have together passed the one million mark. The precise figures show that... All hot topics