SWIMMING POOL AND SPA NEWS

MOBILE DECK: The 3-in-1 platform
Although the mobile deck was first launched as a protection for small pools in limited spaces, it has earned its place as an aesthetic accomplishment and has now even become very trendy. Several...

Incident in...
On the 9th of April a fire took place in Pentair's Herentals factory (Belgium). The fire was...

Anti Wave equipment...
Anti Wave announces that their competition swimming, water polo and pool deck and pool programming...
All news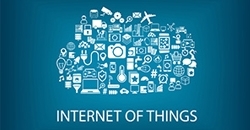 If you do not come to Digital, Digital will come to you.
Connected objects are now a commercial reality. There is no doubt about it. The revenue generated in the swimming pool sector thanks to these... All hot topics