SWIMMING POOL AND SPA NEWS

Tintometer honoured with Queen's trade award
Water-testing specialist The Tintometer Ltd has been presented with the Queen's Award for International Trade – the highest distinction that can be bestowed upon a UK company. The award was made...

Piscine SPLASH!...
Leading pool and spa retailers and suppliers from around the world will gather at the Marina Bay...

iPool2015, the 1st...
EuroSpaPoolNews has launched on March 31st its 4th edition of the First International Professional...
All news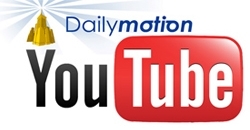 More than 1 million video views for our three Pool and Spa video network...
As Eurospapoolnews announced last month, views of our three video channels have together passed the one million mark. The precise figures show that... All hot topics