SWIMMING POOL AND SPA NEWS

Comparative study of the eco-friendly water treatment system for swimming pools Oxymatic
The company, Hydrover, carried out a comparative study before and after installation of its eco-friendly Oxymatic disinfection system. The study was conducted on three aquatic facilities for public...

UK Pool & Spa Expo...
The organisers of the UK Pool & Spa Expo are implementing a host of new initiatives for the 2015...

FIJA Group...
FIJA Group continues its European development with the acquisition of LMP (Le Matériel Piscine) a...
All news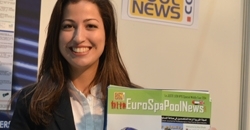 BOOK YOUR AD SPACE in the upcoming special editions of "LE JUSTE LIEN"
Several editions of Le JUSTE LIEN are being prepared for the first part of this year to keep you regularly informed about the Pool and Spa industry.... All hot topics