SWIMMING POOL AND SPA NEWS

Edition No. 1 of the brand new Journal Le Juste LIEN Special SPAIN will be published soon
This Spanish publication targets the 2nd largest pool market in Europe, the fourth largest in the world (1.6 million pools). A market that is experiencing a tenacious recovery now, both in...

Outfitting a hot...
In Europe, more and more showrooms are dedicated to hot tubs, along the lines of what has been...

Piscina & Wellness...
Piscina & Wellness Barcelona is preparing its next edition, which will take place in Fira de...
All news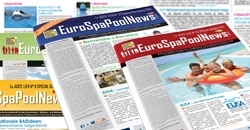 All 2017 Special Editions of Le JUSTE LIEN!
Several editions of Le JUSTE LIEN, including a brand new one, are waiting for you in 2017 to provide you with regular information on the Pool and... All hot topics