When spa's owners want to connect their spa to internet, they need a solution with the simplest of setups possible. Gecko Alliance proposes the in.touch 2 system as a mobile remote control for spas and hot tubs. It includes a state-of-the-art application and two pre-paired radio frequency transmitters.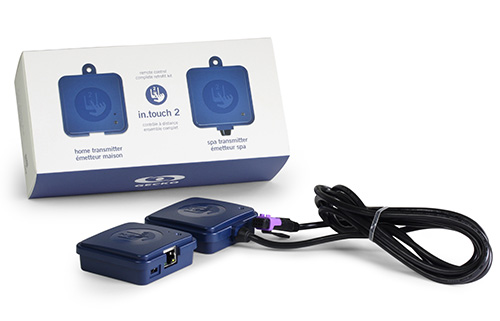 Both RF transmitters are pre-linked to one another, enabling an immediate and perfect
communication between the owners and their spa. One transmitter is connected to
the spa system and the other one, to their internet router.
With their RF technology, the in.touch 2 transmitters emit a strong, stable and long-range signal between the spa and the router, about three times longer than a regular wifi signal. No need for repeaters or boosters, your customer's spa will always remain within reach in typical backyard settings.

The in.touch 2 app is very easy to use from any iOS or Android smartphone or tablet. Its
user friendly interface lets spa owners program all functions and features of their spa
system, control pumps, jets, lights, water temperature, set water care settings and
much more.
Also, push notifications will always keep them informed on the status of their spa, even when their app is not open.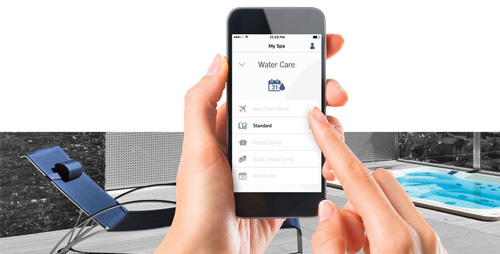 in.touch 2 connects, integrates and performs in unison with spas equipped with Gecko's
X and Y series control systems manufactured in or after 2012.