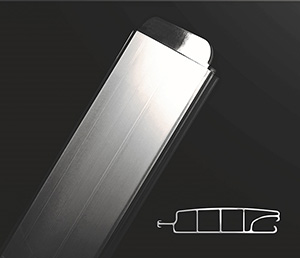 It is three years now since T&A launched a major innovation in the solar slat market, creating an «Anti Algae» slat in polycarbonate, using the tri-extrusion technique.

This new profile, highly shock resistant, reduces algae formation to a minimum and offers increased safety to the user.

With superior heating power, high performance insulation (U = 3,8 W/m²K), and an anti-UV coating, this new slat is probably among the most efficient ones on the market.

To be convinced, the manufacturer asked an independent Swiss laboratory near Zurich to determine its resistance to hail following very precise criteria. The tests involved bombarding it with marbles of ice using a launcher to check its points of weakness.
The results were obtained based on 3 specific criteria: water-tightness, mechanical resistance and preservation of its aesthetics after impact. In fact, it turned out that the T&A slat remained perfectly intact after being battered with 3 cm hailstones and its mechanical strength was able to resist hailstones up to 5 cm in diameter, larger than a golf ball!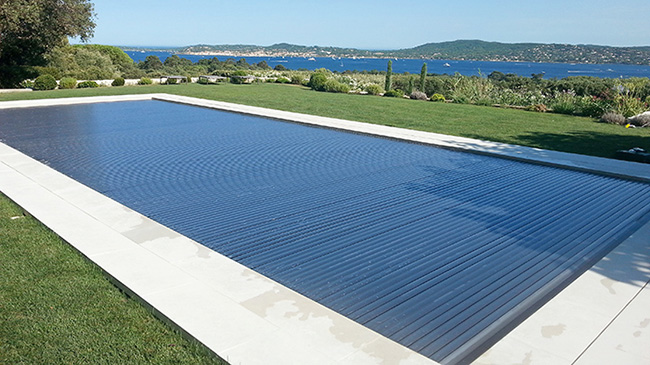 In addition to its technical advantages, the solar version has high heating power, while the Look Alu version gives modern swimming pools a very attractive look with its sleek lines.

The company prides itself on being innovative, and consistently focuses on reliability for long lasting performance.