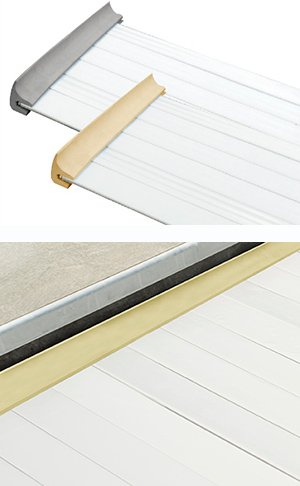 The new patented WinterClean P-F system by PROCOPI is a clever accessory for owners of a covered pool.

This practical device helps to prevent leaves and dirt from falling through the gaps between the tips of the slats and the wall of the pool during the wintering season.

The system, really simple, consists of segments of high-density polyethylene, measuring one meter, which clip on to any slat from 10 to 20 mm thick, thus blocking this gap between slats and wall.
Flexible and twistable, the segments can also be cut with a cutter to perfectly adapt to the edges of the pool, the obstructions and the safety-cover latches.

WinterClean P-F can be attached and removed easily and quickly. When wintering ends, the lightweight system is easy to store away for the summer.
It is available in two colours, grey and sand.