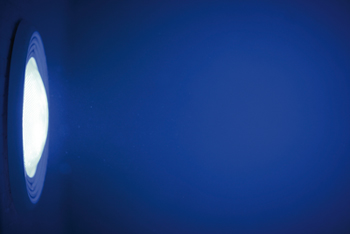 SeaMAID continues to develop the PAR56 LED lamp with a 30 LED version which, thanks to its universal size, can be installed in any existing recesses to replace a traditional 300W incandescent lamp.
Installed as original equipment in a pool, they allow significant savings in terms of material and labour. Requiring only a 2x1.5mm2cable connection and a 20W toroid transformer, the PAR56 30 LED reduces installation costs, and offers a lifecycle of about 10,000 hours, a power consumption of just 18W and highlyresistant materials (treatment products, impacts, changes in temperature...).
The manufacturer claims the best price / quality ratio on the market. SeaMAID has also developed the PAR56 LED 39, said to be the first white LED lamp that can be remotely controlled (remote included) and offering three light intensity levels. Both models have been certified by TUV Rheinland, and come with a 24-month guarantee.