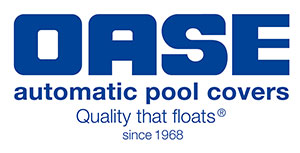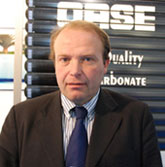 OASE, the Belgian manufacturer founded in 1968 and managed by Frederic CLAEYS, has specialized since its creation in the manufacture of automatic pool covers.

Over thirty years crowned with success, and with inventive products that are our guarantee for continued expansion.

We have fitted thousands of pool-covers to date. This success encourages us to persevere in the same line.
We use polycarbonate solar slats in translucent blue lined with black on the reverse.

This has three advantages:

- Better resistance to high temperatures (polycarbonate melts at 140° C, whereas PVC melts at 70° C)
- It is more transparent,
- It is more resistant in case of hail.

We are equipped to cover all shapes of pools. Our goal is the development and production of quality products to provide good service to our customers.
With the continued expansion of our new sales network, we are taking on the challenge of globalization.
Oasis offers swimming pool coverings with solar polycarbonate slats for all shapes of pools.


Pool covers that have been installed the world over: Portugal, China, Russia, Belgium ...