PQN Audio of Ventura introduces the continued evolution of audio speakers : the patented Spa15 Waterproof Spa speaker.
The Spa15 is the answer to today's design needs for a quality & reliable mini compact speaker.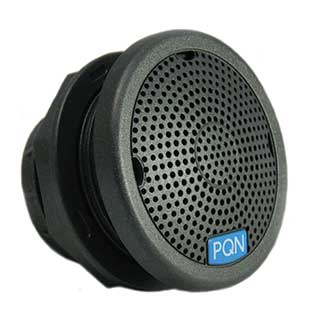 With its 1.5" driver and high performance 15WMax power design, the Spa15 delivers up to 5x more performance over other small speakers.
The Spa15 is the industry's first IP68 rated dual mount speaker, either back mounting with its wall-fitting nut or standard front mounting.
Ideal for all standard speaker applications or as neck pillow accent audio, the Spa15 comes with a 2.5" snap on grill and is REACH, CE & RoHS compliant for European requirements.
PQN stands with the industry with a single goal, to provide better sounding innovative products to your customers.
PQN offers full OEM support.