A new app from Palintest is gaining increasing interest among customers at Golden Coast… and for good reason, too, as Surrey's Specialist Pools Services (SPS) discovered. The company recently invested in a Palintest Pooltest 25 Bluetooth. The complete photometer, which is designed for pool professionals, provides a full range of pool parameters to ensure disinfection control and water balance testing.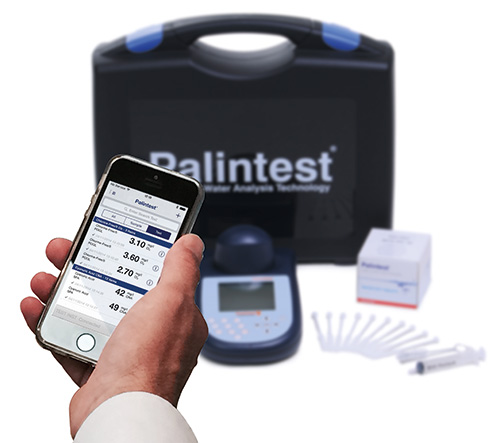 Palintest Aqua Pal App and Pooltest 9 Photometer
SPS Director Phil Stevens said: "Compared to a manual comparator, it makes a world of difference. It looks at all elements which contribute to the state of the water, including hydrogen peroxide, ozone and copper.
"Making the switch has significantly improved testing by providing us with a complete picture of the water's health. Since we made the switch, we've found our accuracy with testing has significantly improved and we now have a 'complete' picture."

What has really improved the business, according to Phil, is the new Aqua Pal app from Palintest. Available from the Google Play and Apple stores, the app automatically connects with the water and environmental data.
Phil explains: "The app allows you to have set locations for testing. Once you've set these up, every time you visit a location, the results will be recorded against it. This gives you the overview you need to identify any concerns early on before they grow into bigger issues."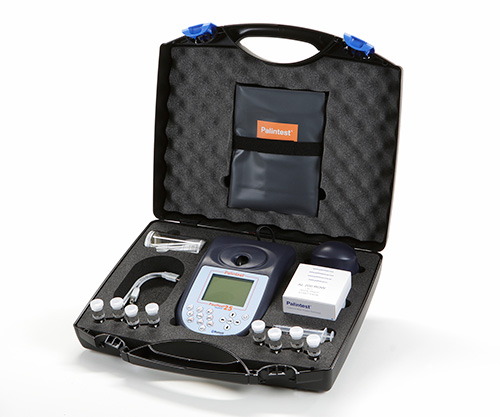 Aqua Pal is integrated with the Palintest Know Portal, which gives users access to more than 50 years of water and environmental testing within the app.
The app's comprehensive reporting options allows water quality data to be shared via email or SMS – giving instant notification of test results.

"Having worked with Palintest for more than 20 years, we have seen them innovate and succeed in transforming how we test water," said Golden Coast Director Jamie Adams. "And this new development is certainly no exception as it allows you to compare today's results against results from last week, last month or even last year."

Distribution in UK: