PCFR has clearly understood the challenge of the ecological transition that is also affecting the swimming pool sector, by addressing new needs in the automation and rational treatment of water.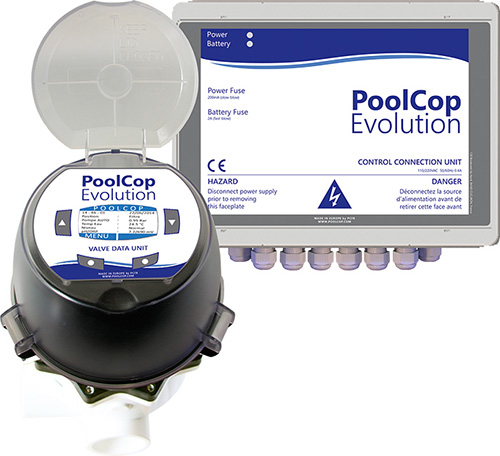 One of its intelligent solutions, PoolCop's automated swimming pool equipment management system, is being launched this year in a new version. PoolCop Evolution is the new generation of the product, adapted to the modern pool, offering additional features.
To support pool professionals and increase their profitability, several improvements have been made:

• Advanced heating modes
• Better management of infinity pools
• 6th generation treatment algorithms
• Management of up to 14 auxiliary channels (robot, fountains, watering, lighting, etc.)
• Full control of counter-current swimming and the motorized pool cover
• More tools to manage the pools managed by the professional.

For his part, in addition to being able to remotely control the equipment of his swimming pool (filtration, water level, water balance, etc.) the user will benefit from this new version that will allow:

• More flexibility for better remote management of heating
• Fine-tuned management of treatment to save on product consumption (pH and disinfection)
• Video of the pool that can be viewed on a smartphone
• Remote management of ancillary equipment
• Full control of counter-current swimming and the motorized pool cover.

The device comes in a single wall-mounted box, quick to install, and an integration of options for simple pricing.