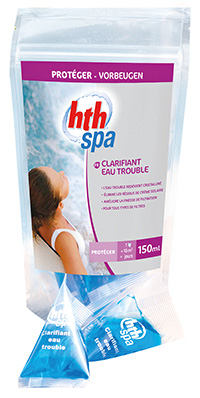 To celebrate its 90th anniversary, the hth® brand has launched several new products for the 2018 season, including a concentrated single-dose clarifier, specially adapted for spas.
It is available in transparent 15 ml sachets for a more precise dosage and great ease of use.

For use in the following cases: cloudy water, in combination with a shock treatment or just after washing the filter.