The APF Connect - Cover Control app allows users to pilot their pool, transforming their smartphones or tablets into a remote control. Opening or closing the cover is easy!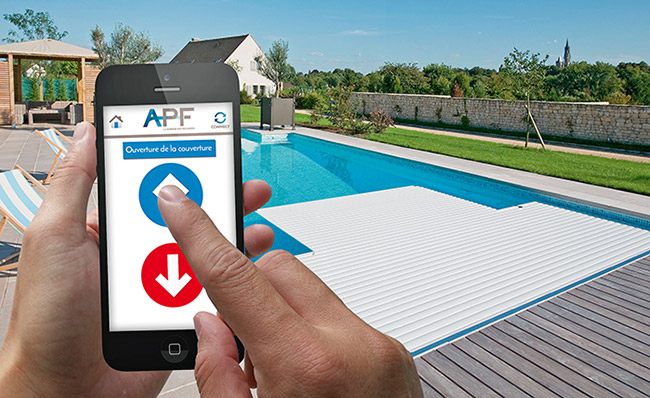 One only has to synchronize the smartphone, pair it with the automatic cover and enter a security code to access the remote control features.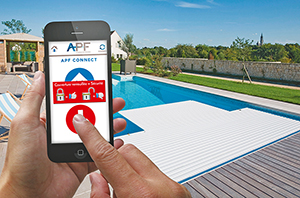 The app can then control the cover within a range of 20 meters.
Several smartphones and tablets can also be paired to control it remotely from various mobile devices.

The device complies with the NF P 90-308 standard and therefore operates in complete safety.

The application is free and can be downloaded from the Apple Store and Google Play.