The CRETA SWIMSPA from ASTRALPOOL'S Ocean Dreams range is distinctive by its contemporary lines and versatility.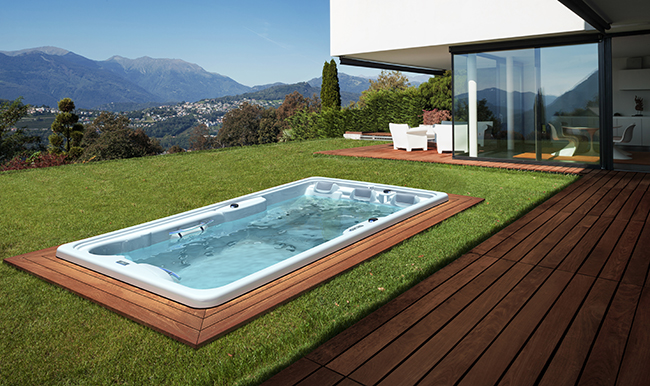 A section is clearly delineated in the design of the shell to foster counter-current swimming and aquatic fitness, while in an adjoining space, 2 seats and a long bench accommodate users for relaxing massages.
The user can choose counter-current swimming, provided by 4 turbo swimming jets, or effective aquatic training exercises, using the two optional Fitness & Swimming, and Rowing kits.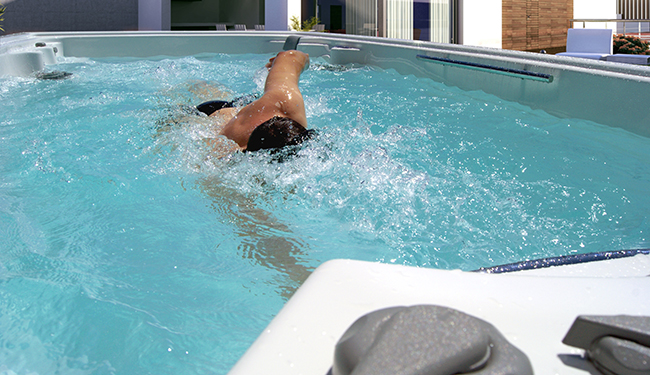 To relax after the effort, there is no need to get out of the water, the integrated spa area offers 48 jets powered by three 3CV massage pumps for relaxation complemented by the benefits of chromotherapy (5 LEDs and light fittings), while enjoying the comfort of the 3 headrests.
This compact swim spa also offers the advantages of a massage while standing.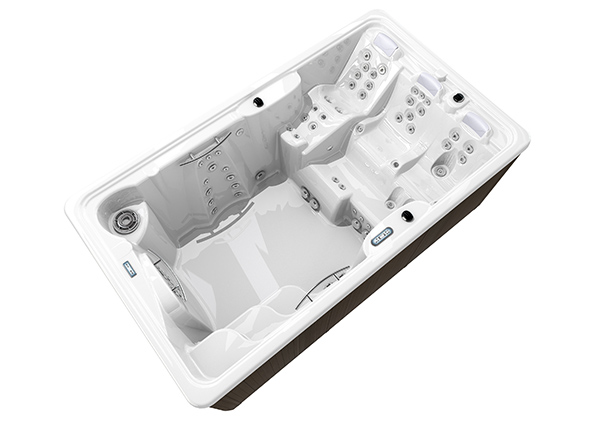 The Creta Swimspa is available both in built-in and stand-alone versions, with a Dressing Unit coated in Coastal Grey to match the white, pale marbled blue or marbled Sterling tub. It comes with an isothermal cover and the tub is protected by double EcoSpa thermal insulation.

Optional :
- Fitness & Swimming Kit: 4 elastics for arms and feet + 1 pole & elastic
- 2 oars kit

2

elastics for arms

1 pole & elastic

2 elastics for feet

2 oars kit