To maintain the temperature of the spa, T&A offers the Spa'Flex automatic and isothermal cover, either built into the construction, or above ground in the case of an existing spa.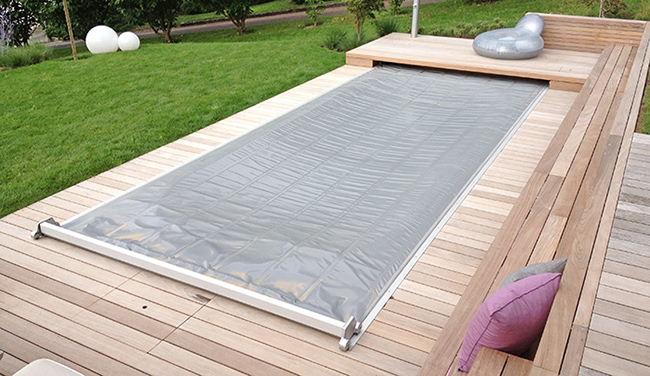 Very easy to control, this device is activated by the turn of a key, and opens / closes the cover in just 15 seconds!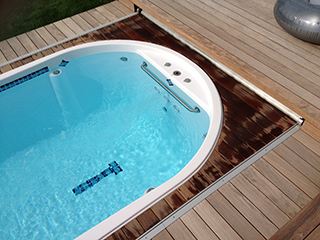 It is mounted in a discreet niche of 40 x 40 cm, or on the terrace.
Equipped with a 316L stainless steel mechanism, it is driven by a powerful hydraulic motor installed in a dry machine room.
This cover is composed of a reinforced membrane bonded on isothermal fabric and runs between two anodized aluminium rails fixed on the terrace, ensuring perfect protection of the spa.
When covered, the spa stays clean and heat loss is reduced.
The Spa'Flex is available in green, almond green, sand, grey, dark grey, light blue, or dark blue to match any spa.