Aptly named, PROCOPI Pool'N Box combines the pleasure of a swimming pool with the convenience of perfectly integrated storage.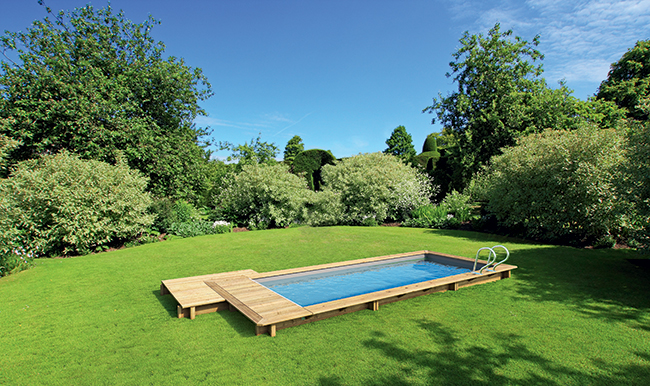 Terribly astute, with its discreet and 'nature' design, this wooden pool concept allows the user to create both the pool and the space intended for the machine room (a separate room is not required), and also all the small accessories required for the pool (robot cleaner, floaters for children, dip-nets, etc.).
No more pipes lying around the pool! The structure is created entirely in rot-proof northern pine, guaranteed 10 years.
But that's not all: with this ensemble one can build a ground-level in-ground pool, a semi-in-ground or an aboveground installation to suit all tastes and ... does not require a building permit or statement of work!