AquaTop is the insulated slatted cover of T&A, combining several advantages. This cover prevents evaporation of water, insulates extremely well to retain the heat of the water, and if the user opts for solar blades, even offers the possibility of heating the water in his pool.
These blades, transparent on top and black underneath, have proven their effectiveness over many years.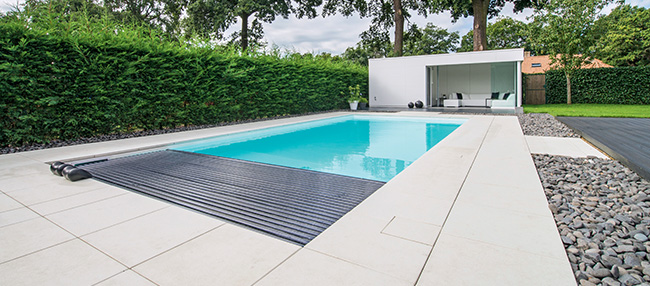 Besides PVC, polycarbonate is increasingly sold and integrated as a base material. Polycarbonate is resistant to shocks and extreme variations in temperature.

Thanks to its upper layer resistant to ultraviolet rays, this blade is particularly durable.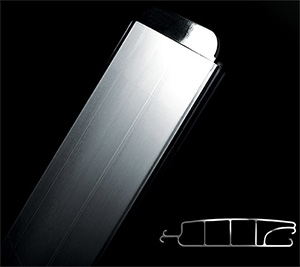 T&A offers an extensive range of possibilities to integrate the AquaTop cover. The mechanism is high quality stainless steel AISI 316L and is driven from a user-friendly control box with LCD interface.
The Premium Clean Profile is the latest heating polycarbonate anti-algae slat from the manufacturer and offers many advantages which make its success: 25% more buoyancy, tri-extrusion profile with UV cap layer, easy to install….
The maintenance of the cover is significantly reduced for the professional in charge of the pool, or the owner if he maintains the pool himself.

This new slat is available in solar and "alu look"