The ColorQ photometer from LaMotte allows getting very accurate results in the water analysis of the pool water.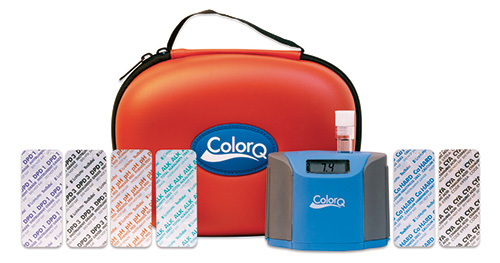 Simply add a reagent tablet to a water sample, put the sample in the ColorQ, the photometer reads the colour change, and the results are displayed digitally on the display.
This device is multi-lingual and supplied in a neat carry case with reagents for testing 7 parameters. This water testing is: fast, accurate, reliable.