The most important feature of all WELLIS swim spas is their dimensions. All of them are 150 cm deep and 230 cm wide.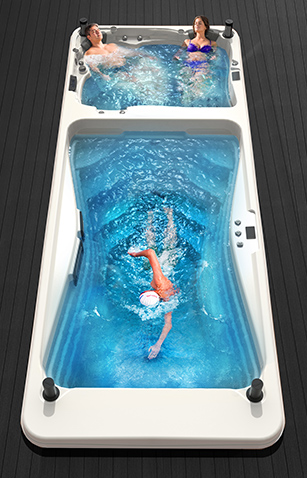 The Rio Grande Swim spa
This huge inner space allows the swimmer to have a perfect training experience of swimming.

Everest premium spa's design elements are designed with an outstanding look and comfort on all the swim spa models.

Despite its shortness of 4 meters, Danube swim spa allows perfect exercise training thanks to an incredible performance.
Its W-Power Turbine is capable to spin 50-160 cubic meters of water per hour.
In contrast to standard swim spa pumps, Danube's turbine produces by 75% less power consumption while delivering twice the amount of water.
Regarding its structure, this swim spa is composed of a fiberglass reinforced acrylic shell, stainless steel frame and a brushed surface cabinet.

Beside their Danube swim spa, wellis was introducing their 2018 product range with many innovations.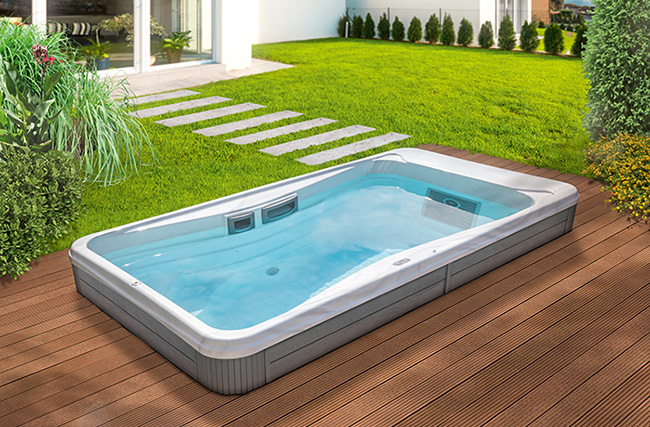 Danube Swimspa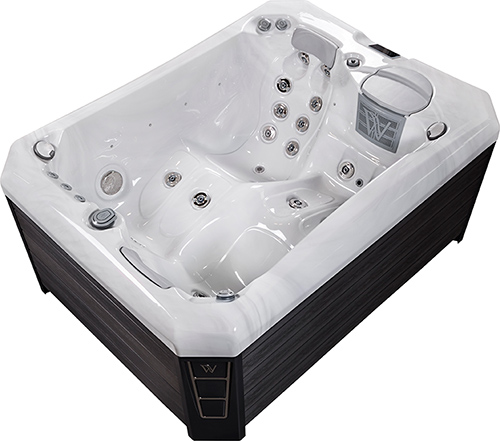 New Manhattan Spa