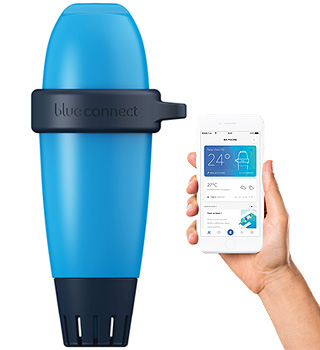 On the occasion of the Piscina & Wellness Barcelona Exhibition, Fluidra launched a new version of Blue Connect, the smart water analyser that monitors pools 24/7 and which can now be placed in a pool's pump room.
This device is a floating analyser that sends information via Bluetooth or Sigfox to any mobile telephone about the state of pool water.
Specifically, thanks to the multi-function sensor located at the bottom, Blue Connect provides accurate data on temperature, pH, redox and conductivity.
This floating analyser has an elegant, functional design and it can be used in any type of pool. The new reworking of the device now allows it to be used when a pool is covered, as it can be placed in a pool's pump room.
All that is need is the adaptor Blue Fit50 so that it can be inserted into the piping.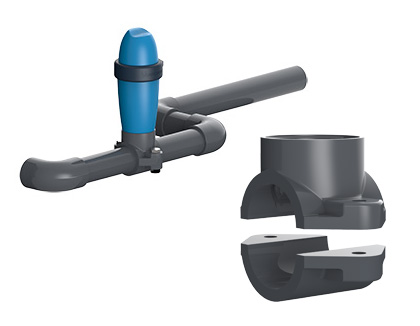 The device enables users and service engineers to receive this information in real time on their mobile devices and, thanks to this immediate response, the water in the pool will be monitored at all times, thus saving owners time and money in water treatment.