KAWANA and its original and compatible cells for salt chlorination in swimming pools, now displays a brand new showcase on the Web. This new website, modern and ergonomic, has been redesigned to meet the needs of both professionals and the general public.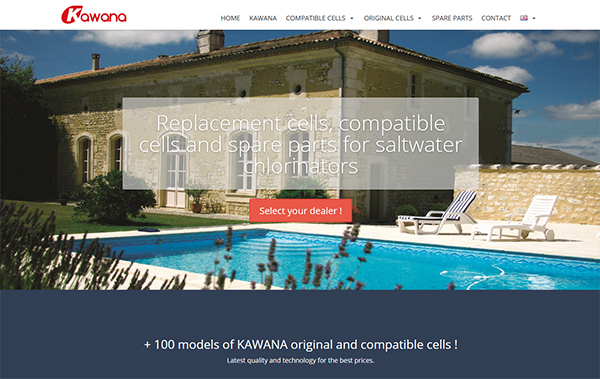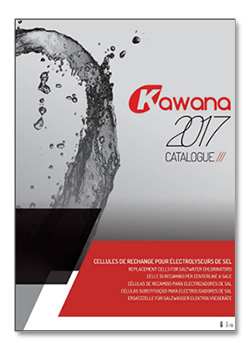 On this site, KAWANA offers a wide choice of replacement cells for salt chlorinators, from compatible cells of its own manufacture to original cells entrusted to it for distribution by major players in the market.
These include brands such as A.I.S, AUTO PILOT, HAYWARD, STERILOR, AQUARITY, DIFFAPUR, MAGILINE SEL, CCEI LIMPIDO and ASTRAL SEL.

Practical and functional, this new site has been designed as "responsive", i.e., it is compatible with all screen size resolutions (computers, smartphones, tablets).

Available in 6 languages (French, English, Spanish, Portuguese, German and Italian), it offers no less than 100 references for quality cells.

Like its 2017 catalogue, that can be consulted online and downloaded, the website www.kawana.fr/en offers an interactive showcase to the user, with a sleek design, and intuitive navigation where information and pricing are clearly displayed.
For each product, a dedicated reseller search tab allows the visitor to easily geolocate professionals closest to his home from a list of 600 authorized resellers throughout Europe.