Hayward's world-renowned pool cleaners, PoolVac and Navigator, have been technically upgraded. The new version of these hydraulic suction cleaners comes with the patented V-FlexTM technology.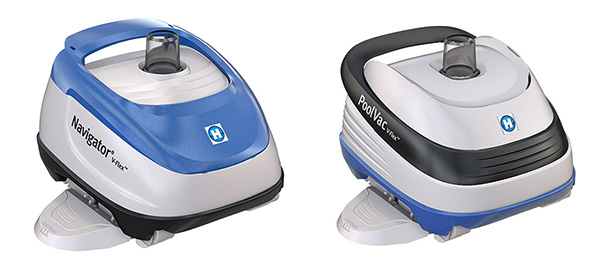 More suction and new design
This new technology brings the benefits of a 25% increase in suction: V-Flex patented vane turbine technology optimises pool cleaning to capture larger debris.
Its hydrodynamic design is ideal for an unhindered in-pool movement.
The exclusive AquaPilot steering system provides an optimised cleaning path to ensure complete pool coverage.
It is ideal for use with a Hayward variable speed pump.
5-year warranty (excluding wear parts).