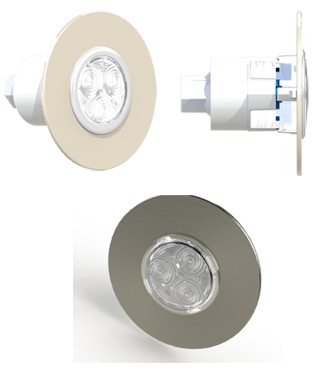 Mini-Bahia
In response to the growing demand for smaller projectors from consumers, CCEI, specialist in lighting, has created two mini-projectors, easy to install, for pool lighting that is unobtrusive, or as supplement to other projectors.
They are another variation of its existing projectors, Chroma and Bahia, in a "mini" version. With the same technical and aesthetic features as their predecessors, they are designed to be screwed into the wall feed-throughs, or most of the discharge nozzles.
The same curved extra flat design as the larger Bahia can be found in the Mini-Bahia, with its trim in solid 316L stainless steel, or high-quality Plexiglas.
They are available in opal white, grey or black and especially suitable for concrete pools.
As for the Mini-Chroma, designed for all pool types, it features the same sleek design as the larger sized model, and is available in white, sand or grey.
The small and large models can be used together to create a harmonious lighting effect for the pool.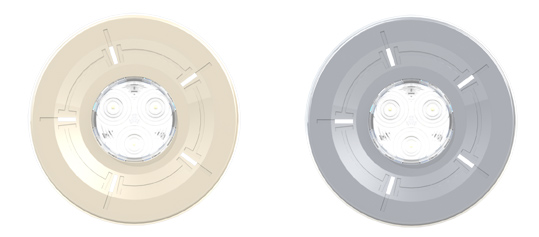 Sand and grey Mini-Chroma