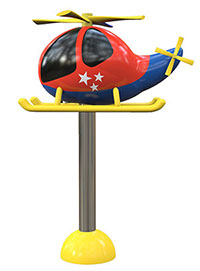 Aqua Drolics recently introduced their newest product at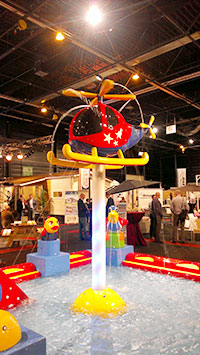 the FSB exhibition in Cologne, Germany and gained a lot of interested visitors. Usually Aqua Drolics produces water play objects that are equipped with water only with the newest product there is an option for smoke- and light effects.
The helicopter is made to be operated by children themselves. Using various buttons, children can activate the helicopter to spray water or to activate smoke and lighting effects.

The employees of Aqua Drolics are always searching for surprising and innovative ideas for new products. This is also how the helicopter was realized. It lasted for about 20 weeks before the idea and a simple sketch became a working product. And all this resulted in a fascinating result!