Given the growing market demands, Certikin is adding to its catalogue of products and putting a higher stake than ever before in spas with the launch of the new portable KOOS spa.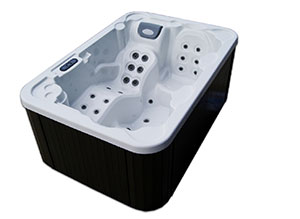 Certikin is presenting its new range of spas that is on sale since January 2013. With a total of 12 different of spas, the wide range of products includes models for private use and overflow models for installation in hotels, gyms and other public places.

The compact KOOS model stands head and shoulders above the rest. It has two loungers and two seats that enables up to four people to relax and kick back in it. As the most basic and inexpensive model in the range, it will champion the company's reputation for quality, high performance products.
Just like all other spas in the Certikin range, the KOOS spa has an ergonomic design and the best technical components to ensure that users enjoy a relaxing spa session and the natural benefits of chromotherapy.