US hot-tub manufacturer Marquis Spas has launched the six-seater Promise hot tub, promising the ability to "go from soothing, restful nirvana to a powerful, muscular giant with the mere touch of a button".

The multi-level seating arrangement is designed to please every bather, enabling ideal positioning for treating every part of the body.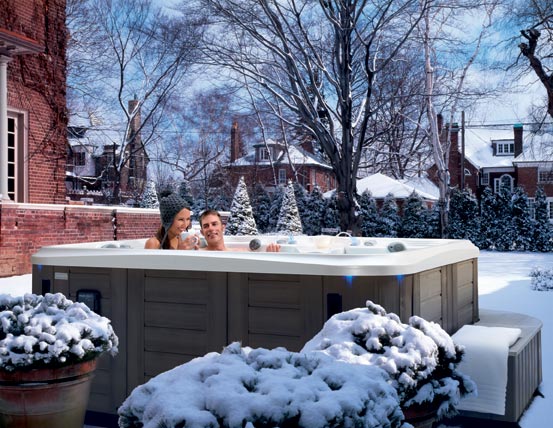 The Promise comes in two versions – with one and two pumps, respectively – with features including two cushioned headrests and two spouting water features, reflexology and foot therapy. Options include aromatherapy via Aroma Infusions, an enhanced entertainment system with iPod dock and subwoofer, and remote-control LED lights. There is also a complementary collection of modular steps, benches and cabinets under the Environments banner.

The control panel is directed towards the interior of the tub for user convenience, and features a Quiet Soak setting for peaceful bathing.