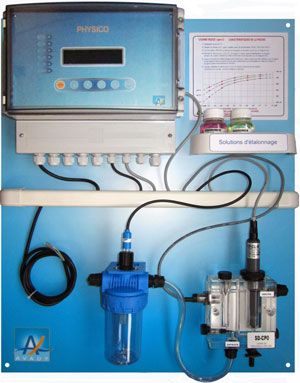 AVADYPOOL is a company specialised in providing advice, design and supply of monitoring and dosing equipment for the treatment of water in pools and spas.
Its personnel have between 5 and 20 years' experience in the field of pool water treatment. This expertise enables them to offer a wide range of equipment covering the needs of public spas, public pools and also meet the needs of private pool owners.
Among their products we notably find the Physico range which brings together free chlorine and pH surveillance and regulation devices intended for spas and public pools. Moreover, these systems can be used remotely through an internet interface thanks to the Physico-Link option.