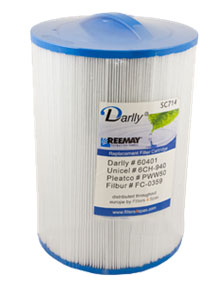 As Europe's fastest growing supplier of high quality replacement Hot Tub and Swimming Pool filter cartridges Filters4Spas are pleased to announce their exciting joint venture with Hangzhou Darlly. The new company Darlly Europe Limited is the group holding company for the supply of Hot Tub and Swimming Pool replacement filter cartridges in Europe, the Middle East and India.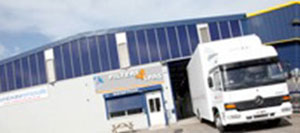 Filters4Spas is the operating company within Darlly Europe Limited. The partnership has been formed in order to support business growth throughout Europe the Middle East and India and to further develop our dealer and distribution network.

Hangzhou Darlly filtration Equipment Co., Ltd., is a specialised designer and manufacturer of liquid filtering elements. As a manufacturer of micro-filtering products, Darlly focuses on product innovation and providing high quality and high performance filtration equipment; recognising that quality and innovation is the cornerstone of their success and unrivalled reputation.
Darlly are one of the world's largest manufacturers of filters cartridges producing over 3 million filter cartridges a year; they and their products are so unequalled that they manufacture filter cartridges for a number of the world's biggest and most respected OEM's.



Darlly's reputation for product innovation and excellence is unrivalled

Our combined responsibility is to promote the success of Darlly Europe through creating, directing and supervising a strategy that will continue to produce major growth throughout Europe the Middle East and India. We have boundless ambitions for Darlly Europe

Forming Darlly Europe is a building block in our shared philosophy to provide quality and innovation at every level. At Filters4Spas we underline this by applying a very simple principle in our business dealings, with the trade, which we break down into three core principles: Better Filters….Better Service….Better Price. This straightforward no nonsense philosophy has ensured that the company has already achieved significant growth.

We supply high quality filter cartridges to the pool and spa industry, we only supply trade customers, at preferential prices. We will continue to bring new products to market and our stock levels have increased to cope with escalating demands for Darlly filters.

Each filter cartridge carries a lifetime guarantee on the screw-thread which is often the weakest part of the filters, this is a first for any filter manufacturer! In addition a 12 Month Money-Back Guarantee is also given on all filters, no other filter company does this. These guarantees are unrivalled and more than illustrates the confidence the company has in both its products and services To apply for a trade account login please email us at: [email protected] and we will set this up for you.

Once your login is confirmed you can download our e-catalogue which brings you full details of our product range.

Our website has our unique and very comprehensive filter identification system where you can identify the required filters by searching in numerous ways including, but not limited to, brand, length, hole size, tops, or reference number.

Our search facility takes you directly to the filter cartridge required, where you can purchase filters online by single filter (UK only), by carton or for the very best rates by the pallet which can be any 12 mixed cartons.

In addition there is an interactive order form which you can download and email to us.

For enquires and additional company information
Contact Details
Gil Gingell
[email protected]
www.filters4spas.com
+ 44 (0) 1952 580500