NEW PRODUCT : an innovative swimming pool dehumidification technology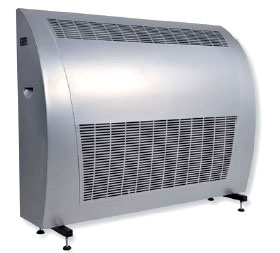 Microwell, Ltd.
, a manufacturing and trading company with more than 7 years experience in the marketplace, launches its new, elegant and affordable swimming pool dehumidifiers
DRY series, DRY 800 and DRY 1200.
These units are designed for bigger indoor swimming pool halls with 90 – 120 m² surface. They are manufactured in accordance with the latest technical know-how in a field of dehumidification technology. This new silent and effective dehumidifiers with a modern, and innovative design, are produced in silver metallic finish color.
Other innovations from the Slovak company are
Microwell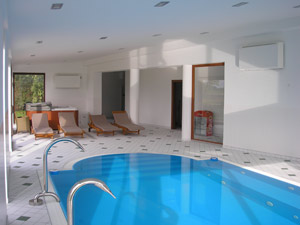 DRY
Precision 100 and DRY Easy 200,
remote wireless humidistats used for an effective control of the humidity and temperature regulation. They use the latest micro processing digital technology, with a modern silicon capacitance humidity sensor, ensuring a precise control with a long term constancy of the parameters.
Besides setting the requested humidity and temperature, its also possible to set the hysteresis in them.
DRY Precision
has got also a data logger function, enabling data recording and a sequent statistics processing for optimizing the unit´ s operation.
You will really feel well with dehumidifiers of MICROWELL.