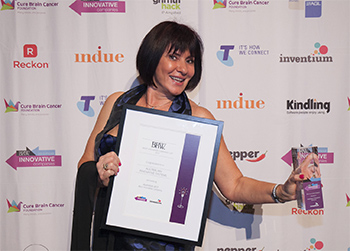 Queensland-based chlorine generator and water-disinfection specialist Australian Innovative Systems (AIS) has captured a highly respected innovation award from Business Review Weekly (BRW) magazine.

AIS claimed the 'Best Innovation Culture' gong at BRW's 50 Most Innovative Companies Awards, held in Sydney in mid-August.
The award was made in recognition of AIS's EcoLine Home technology for freshwater residential swimming pools.
The company was also ranked at number 23 in BRW's Top 50 list out of more than 500 entrants.

Commenting on the award and ranking, AIS CEO Elena Gosse said: "These accolades are a tribute to the expertise and creativity that each member of our staff contributes to the whole, as well as the company's proud 20-plus year history of innovation which includes world firsts such as our EcoLine freshwater technology."