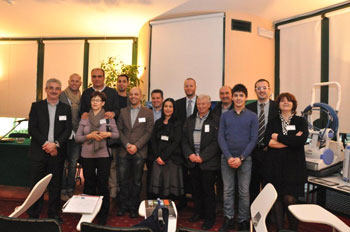 During the Club Busatta Gala, held on 3 and 4 February in Santa Margherita Ligure, Luigi BERTOT and his team welcomed the new Busatta dealers: AC Impianti from Padua, Mauro Piscine from Alexandria, Skytec from Brescia, Rezzonico from Lugano, CO.RA Impianti from Sicily, Green Art from Umbria and Civetta Piscine close to Rome.

After working with the group for almost a year and proving their worth, these companies were inducted as sole distributors and members of the Busatta Club.

The function took place in the presence of the European Directorate of SCP, Sylvia Monfort (far right in photo) and the Director of SCP Italy, Luigi Bertot, who expressed their pleasure at yet another successful event.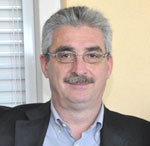 [email protected]

http://www.scpeurope.com
,
http://www.swimmingpool.eu/
,
http://www.acti-chemical.com/

A new Water treatment Product Manager at SCP Europe
- ( News )

2018 Beachcomber UK dealers Awards evening
- ( News )

SCP : Meetings, discussions, presentations in Lyon...
- ( News )

Zenit 60, pool cleaner distributed exclusively by SCP Europe
- ( New products )

The dolphin commercial pool cleaner's performance
- ( New products )

New davey's low salt pool sanitiser
- ( New products )