For more than 15 years, CCEI has been manufacturing salt chlorinators and regulating devices to automate water treatment to the maximum, with a simple objective: to obtain clean, clear water while limiting the use of chemicals at the same time.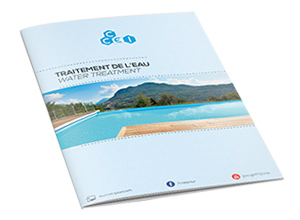 For this new season, the manufacturer offers pool professionals a new edition of its "Water Treatment" catalogue, presenting all its solutions.

Salt chlorinators, automatic pH control, dosing devices, you can find the whole dedicated range in there!
Several new products are also highlighted, such as the last-generation Limpido XC chlorinator, with thermoregulation of production and intelligent polarity inversion, and the Orpheo X, a dosing device combined with a smartphone application where the installation is facilitated by the Zelia Pod.